Friends of 826 National
826 National is thrilled to be a part of a strong population of nonprofits dedicated to youth and writing. We encourage you to learn more about the inspiring organizations found below.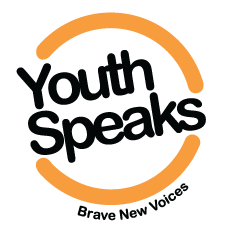 Youth Speaks
http://www.youthspeaks.org
Founded in 1996, Youth Speaks is the leading nonprofit presenter of Spoken Word performance, education, and youth development programs in the country. Presenters of local and national youth poetry slams, festivals, reading series, and more, Youth Speaks also offers a comprehensive slate of literary arts education programs during the school day and the after-school hours, and conducts numerous publications and youth development programs.
Location: San Francisco, CA
Contact: info@youthspeaks.org or (415) 255-9065
---
NaNoWriMo Young Writers Program
http://ywp.nanowrimo.org
The Young Writers Program is run by the Office of Letters and Light. OLL teaches kids and adults to write the books they want to read; draft the movies and plays they want to see; and build the kinds of neighborhoods in which they want to live. Our programs are web-enabled challenges with vibrant real-world components, designed to help participants become active doers in their personal lives and in the lives of their communities.
Location: Berkeley, CA
Contact: info@lettersandlight.org
---
Edutopia
http://www.edutopia.org
The George Lucas Educational Foundation (GLEF) was founded in 1991 as a nonprofit operating foundation to celebrate and encourage innovation in schools. Since that time, we have been documenting, disseminating, and advocating for exemplary programs in K-12 public schools to help these practices spread nationwide.
Location: San Francisco, CA
Contact: edutopia@glef.org or (415) 662-1600
---
Austin Bat Cave
http://www.austinbatcave.org
Founded in 2007, Austin Bat Cave is a nonprofit organization that provides children and teenagers with opportunities to develop their creative and expository writing skills outside of the classroom. We connect a diverse population of young writers and learners with a vibrant community of adult volunteers in Austin. Currently, ABC offers a variety of creative-writing workshops for elementary, middle school, and high school students. All of our services are free. In the future, ABC plans to open a permanent, after-school writing and tutoring center in Central Austin.
Location: Austin, TX
Contact: info@austinbatcave.org
---
Fighting Words: The Right to Write
http://www.fightingwords.ie/
Fighting Words is a creative writing centre, established by Roddy Doyle and Sean Love and located in Dublin, very close to Croke Park. Fighting Words helps students of all ages to develop their writing skills and to explore their love of writing. They provide story-telling fieldtrips for primary school groups, creative writing workshops for secondary students, and seminars, workshops and tutoring for adults. All tutoring is free.
Location: Dublin, Ireland
Contact: info@fightingwords.ie
---
The Telling Room: the place where stories grow
http://www.tellingroom.org/
Greater Portland, Maine's nonprofit writing center for writers between the ages of 8 and 18, The Telling Room hosts fun, innovative workshops, after-school tutoring, and storytelling field trips for school groups from all over Maine. We also lead workshops in local schools; organize a Living Writers Series, which brings acclaimed writers to town to give public readings and work in small groups with student writers; publish best-selling anthologies of student work; and carry out community storytelling projects.
Location: Portland, Maine
Contact: writers@tellingroom.org or (207) 774-6064
---
Philly Spells
http://phillyspells.org
Spells' mission is to get 6 to 18-year-olds excited about creative and expository forms of writing. Philly's budding writers, like their peers in other cities where 826 has been successful, will benefit from free and constant access to a welcoming—and often wacky—venue whose staff and volunteers are focused on engendering a love of writing and on introducing students to the life-changing potential that comes with embracing and exploring new forms of self-expression.
Location: Philadelphia, PA
Contact: info@phillyspells.org
---
PEN American Center
http://www.pen.org
PEN American Center is an association of writers working to advance literature, defend free expression, and foster international fellowship. PEN sponsors public literary programs and forums on current issues, sends prominent authors to inner-city schools to encourage reading and writing, administers literary prizes, and promotes international literature that might otherwise go unread in the United States.
Location: New York, NY
Contact: pen@pen.org or (212) 334-1660
---
Write Around Portland
http://www.writearound.org
Write Around Portland runs volunteer-facilitated free creative writing workshops for youth and adults in schools, hospitals, prisons and juvenile detention centers, treatment centers, homeless shelters, low income residences and social service agencies. Workshops culminate in community readings and beautifully designed books of participants' writing.
Location: Portland, OR
Contact: info@writearound.org or (503) 796-9224
---
Intersection for the Arts
http://www.theintersection.org
Intersection for the Arts is San Francisco's oldest alternative art space (est. 1965) and has a long history of presenting new and experimental work in the fields of literature, theater, music and the visual arts, and also in nurturing and supporting the Bay Area's cultural community through service, technical support, and mentorship programs. Intersection provides a place where provocative ideas, diverse art forms, artists, and audiences can intersect one another.
Location: San Francisco, CA
Contact: info@theintersection.org or (415) 626-2787
---
Bay Area Writing Project
http://www.bayareawritingproject.org
The Bay Area Writing Project (BAWP), housed in the Graduate School of Education, is a collaborative program between UC Berkeley and Bay Area schools. For over 30 years, BAWP has been a vital resource for teachers and schools in the Bay Area, not only in the teaching of writing but also as a model of professional development, teacher leadership and reform.
Location: Berkeley, CA
Contact: bettypaz@berkeley.edu or (510) 642-0971
---
National Writing Project
http://www.writingproject.org
The National Writing Project is the premier effort to improve writing in America. Through its professional development model, NWP builds the leadership, programs, and research needed for teachers to help their students become successful writers and learners.
Location: Berkeley, CA
Contact: nwp@writingproject.org or 510-642-0963
---
Independent Publishing Resource Center
http://www.iprc.org
The Independent Publishing Resource Center facilitates creative expression and identity by providing individual access to the resources and tools for the creation of independently published media and art. Since its inception in 1998 the center has been dedicated to encouraging the growth of a visual and literary publishing community by offering a space to gather and exchange information and ideas, as well as to produce work. Our ongoing workshop program offers affordable courses in self-publishing, creative writing, web-design, letterpress and printmaking. Each year we also reach out to hundreds of local children and teens, teaching them zine-making, media literacy and critical thinking skills.
Location: Portland, OR
Contact: info@iprc.org or (503) 827-0249